#Goals: my personal bucket list
Whether it's the inevitable stamp of a long series of academic calendars on my consciousness long after graduation, or the inescapable fact that the second half of the year is well underway, there's something about this time of year, this run up to the back to school period, which makes me think about my goals for the year ahead and beyond. (There's also something about reading Milkman which has hampered my ability to write short, clear, unconfused sentences.) Professional (day job, night job), personal (sporting, linguistic, travel) etc; no sphere of my life is immune from division and subdivision, as well as a review of where I'm at and where I want to go and the undeniable chasm between the two. In the interests of absolutely no one – potential boredom for you, undoubtable accountability for me – I have written here a few of the things I intend to do over the next couple of years.
Sensorial experiences
There is a special place in my heart for bon viveurs, for those who know how to live and who live well. Similarly, I hold a lot of admiration for creative people and for those whose crafts depend upon their highly developed senses. Although I'm perhaps more gourmand than gourmet, there are several restaurants in London which are on my to-eat-at list including (…deep breath…) Galvin La Chapelle, Le Gavroche, Texture, Gauthier Soho, Tamarind, Social Eating House, Pied à Terre, and Alyn Williams at the Westbury. I intend to create a near-future full of adventure with wine tasting experiences, finding out the basics of being a parfumier, learning different types of massage, going on mini cookery courses, continuing my attempt to understand art and all its incarnations, as well as making the most of this city's cultural offerings of theatre, opera and dance.
Vitamin Sea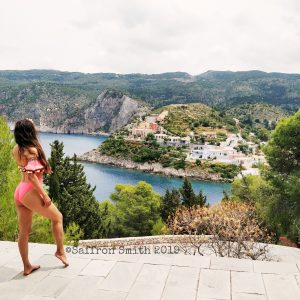 I love the sea; the feeling I get from its external horizons opening my internal ones, and the reminder it gives me of my own insignificance beside its own expansiveness. I love the idea of learning how to sail in the Mediterranean, how to free dive in the Philippines, and how to surf in Sri Lanka, as well as stand up paddle boarding between Greek islands, snorkelling in the Maldives, coastal swimming in Turkey – and all while drinking coconut water out of coconuts and cocktails out of disembowelled pineapples. Renowned amongst my friends and family for an unrivalled collection of – mostly raunchy and ridiculous – swimwear, I sense that the next 12-24 months will be the time for me to finally put all of this apparel to good use.
Arctic adventures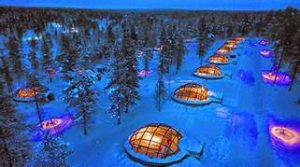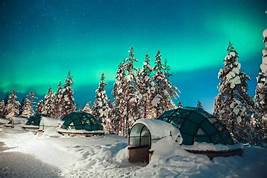 Imagine walking through pine-forested landscapes, crunching snow underfoot, and crisp, blue skies overhead. Discovering winter activities like ice hole swimming, snow shoeing and cross-country skiing. Warming up in a sauna and then snuggling up beside a log fire with hot chocolate and new books in hand. Spending passionate evenings under the northern lights and star-studded skies followed by romantic mornings with breakfast in bed. These are just a few of the things that come to mind when I see pictures of the glass igloos at the Kakslauttanen Arctic Resort in Finland – a magical place that's been on my travel wish list for some time now.
Learn how to play guitar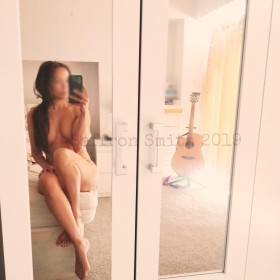 When I was a kid, I was sent to violin lessons in the hope I'd become our council estate's answer to Stéphane Grappelli whilst all I actually wanted was to learn how to play the EastEnders theme tune. Neither of these grand ambitions were fulfilled and today I am pretty musically illiterate. In a bid to do something about this, my flatmate gifted me a guitar of his that he won in a raffle last Christmas. But in the absence of guitar lessons, this instrument sits quite fraudulently in my bedroom in a way that's reminiscent of those 80s/90s pop singers who would take to the stage, guitars in hand, ostensibly strumming them quite exuberantly before exposing themselves as musical charlatans when the time inevitably came for them to raise their arms and clap their way through the chorus. This year, my friends, is the year I learn to play Blackbird on the guitar. Or maybe finally EastEnders.
Elite Luxury Middle Eastern GFE Escort in London