Van Gogh & Britain: the artist & the demimonde
Freelance writer and independent escort, Saffron Smith, visits the Van Gogh and Britain exhibition and makes an unexpected discovery into the artist's relationship with the demimonde.
As surely as a tourist board must rebrand a coastal road to renew its appeal to the international traveller, so too must a gallery struggle to make firm the tenuous links between an artist's œuvre and the exhibiting country. And so it goes with this exhibition of van Gogh's work at the Tate Britain; the largest display of his work in the UK for nearly a decade. From the moment an exhibition guide is proffered by a helpful member of gallery staff, the visitor is bombarded by a determined national self-aggrandisement project. Vincent van Gogh lived in Britain for "several crucial years," he fell in love with British culture, he just loved to walk through London, if he'd've lived today, his favourite TV show would've been Eastenders, swiftly followed by the Great British Bake Off. (Ok, the last statement is somewhat of an exaggeration; everyone knows it would've been Embarrassing Bodies. Obvi.)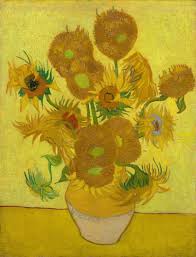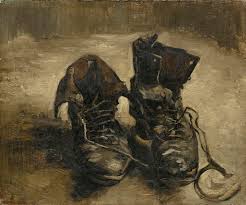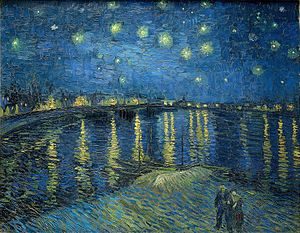 Van Gogh arrived in the UK at the age of 20 and spent barely three years here; four years before he became an artist and several more before he created his most famous works. Yet whilst the connection between Britain and van Gogh's works feels laboured – almost painfully embarrassingly so – there's no escaping the brilliance of this exhibition. With major draws like the iconic Sunflowers, Shoes and Starry Night Over the Rhône, and a collection of other gems including The Prison Courtyard and Hospital at Saint-Rémy, the artificial way in which they are strung together soon evaporates into the equivalent of background noise. So too does the way in which the exhibition is filled with the work of other artists in a manner redolent of wheat husk in cheap sausages. As for the hoardes of visitors and the impatient wait to see van Gogh's paintings behind people taking pictures of them on their smartphones? Well, that's another story.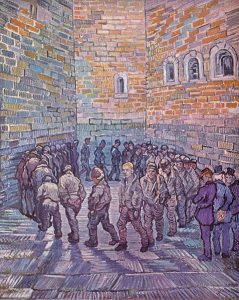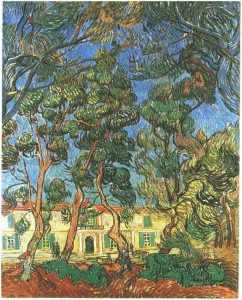 As an independent escort in London, one of the things which struck me most about the exhibition was this quote by van Gogh alluding to a relationship he struck up with a sex worker and the gallery's decision to touch upon it – however obliquely. 
"I met a pregnant woman…who roamed the streets in winter – who had to earn her bread, you can imagine how. I took that woman as a model and worked with her the whole winter."
— Vincent van Gogh, 1882
The subject of the quote was a woman called Sien Hoornik. Originally a seamstress and cleaner, and latterly a sex worker, Sien was pregnant and had a young child when she began modelling for van Gogh in 1881. They subsequently began living together in what was to be van Gogh's only domestic relationship; a relationship which met with the disapproval of his friends and family. Some of van Gogh's financial support was cut off whilst the rest was threatened. After around two years together van Gogh left Sien, writing in a letter to his brother that:
"I knew from the outset that her character is a ruined character, but I had hopes of her finding her feet and now, precisely when I don't see her any more and think about the things I saw in her, I increasingly come to realize that she was already too far gone to find her feet."
Sien later married in 1901 but then in 1904, 14 years after van Gogh's suicide, she threw herself into the Schelde river and drowned. What was the story of their relationship? What were social mores like at the time they were together? What were they like as individuals and as a couple? Was van Gogh the archetypal rescuer? Was he whimsical and callous? This exhibition left me with more questions about van Gogh than I had expected – none of them about his art.
Van Gogh and Britain is on at the Tate Britain until 11 August 2019
Tate Britain, Millbank, London, SW1P 4RG (Nearest tube: Pimlico)
Elite Luxury Middle Eastern GFE Escort in London